Talks
I do a number of talks on a variety of both business and historic subjects. Some examples are listed below.
Marketing – Why Bother?
An introduction to the basics and need for Marketing
Slates to the Sea
The history of mining and transporting slate in North Wales, focusing on the history of the Ffestiniog & Welsh Highland Railways from 1832 to the present day
The Berkeley & Spetchley Estates
A talk on the Berkeley Family and their Gloucestershire & Worcestershire homes
Defending Castles
Looking at how the defences, style and gentrification of castles developed
Berkeley – A Town that Changed the World
Despite its small size, this Gloucestershire town has shaped world history and continues to do so today
Are you being Social?
An introduction to social media and digital marketing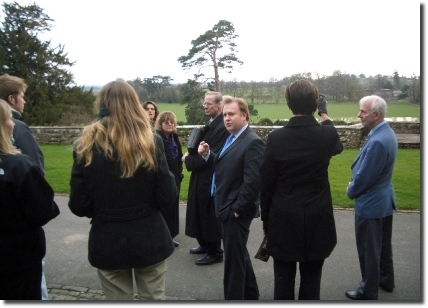 ©2009-11 Copper Phoenix. Co. Reg 6836693
Copper Phoenix, PO Box 307, Downend, Bristol. BS16 0AX
Marketing to entertain, educate and inspire.